2013年12月27日

IELTS READING PREPARATION, TIP #13:
THE DONT's IN TAKING IELTS READING
Written/Edited by Shanti Esther A. Bonachita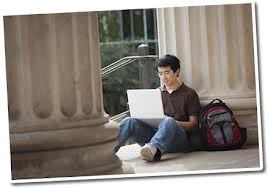 Reading section is always very confusing and surely encounter tricky questions. Here are some tips you need to remember to avoid mistakes.

There are many task types you need to locate the answer and most cases you need to skim through it so don't waste time reading the passage for every question. You may read it carefully but don't read it too slow.
Don't answer the questions based on  your knowledge, experience or feelings. Always read the text with comprehension and when you answer the questions make sure that they are in the passage.
You have to be calm and don't be anxious especially when the questions are difficult. You leave the hard ones and proceed to the next questions then come back to the items you couldn't answer after you are able to answer the easy ones.
Don't worry. Free your mind from worries if you have a hard time understanding every word. It is always not necessary to understand every word to be able to answer the questions correctly. Get the whole idea of the sentence that's being asked.
Don't forget to write your answers on the answer sheet. There will be no more time to transfer your answers at the end of the test.
Don't write many answers  when there's only one required. Always be careful to write only one answer, otherwise you will not receive a mark even if one of your answer is correct.


 
Question:
 
What is the meaning of the band score  zero (0) and nine (9)?

a. satisfactory; native speaker
b. did not attempt the test; expert user
c. zero english level;100 IQ