2019年06月18日
TOEFL スピーキング Question 4 学習ステップ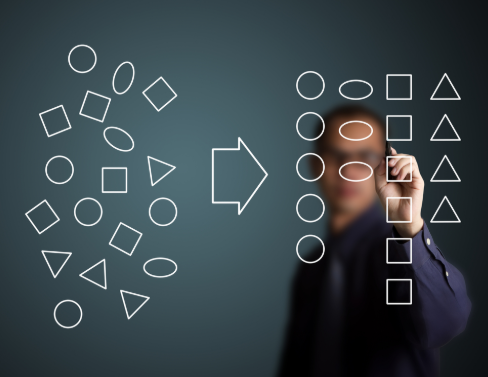 マイチューター 「TOEFL スピーキング Perfect Master (Advance)」 カリキュラムでは、
Question 4  対策として、やや難易度の高い様々なトピックを使い、
以下の流れで効果的、実践的な練習を繰り返し、スコアアップへ導きます。


目標スコアー 100点(Speakingセクション 25点)を目指す受講者に適した
カリキュラムになっています。

学習ステップ
ステップ   1 リーディング  アカデミックなテーマについての短い課題文を読む
↓
ステップ 2  チェックテスト リーディング内容の理解度をチェックするための質問に解答します。
↓
ステップ 3  リスニング    関連する講義を聞き概要をメモします。
↓
ステップ   4   解答の構成  試験同様の質問に対し、解答へ導くため用された
5つの質問に解答します。
↓
ステップ 5   解答作成   5つの解答を基に解答を作ります。
↓
ステップ 6 スピーキング  時間を計りながら、何も見ずに回答を述べます。
↓
ステップ 7   比較と復習  模範解答を聞いて、自分の解答と比較します。  
 
↓
ステップ  8  自己採点   毎回自己採点を記録してください

▮ Read
STEP 1    | Reading 読解| Read the following an academic subject.
Creative Categorization

Marketing experts do their utmost to induce customers to purchase their products. Often, when faced with a product that, for whatever reason, does not appeal to a large segment of the population,marketers merely change the category it is in. This process is called creative categorization. By doing this, marketers can increase the appeal of a product. The two most common methods of creative categorization are to change the cost or design of a product. By doing so, products may go from being ones purchased by a small number of people to ones with mass appeal.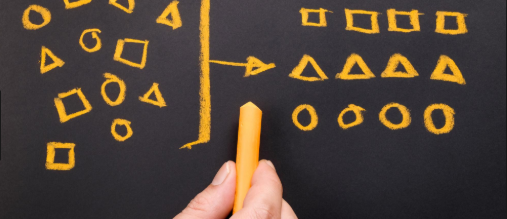 STEP 2   | Comprehending 読解力テスト | Answer the following questions to make sure you understand the reading
1. What do marketers attempt to do?
2 What do some marketers do when their products do not appeal to many people?
3 What is creative categorization?
4 What are the two most common ways marketers use creative categorization?
5 According to the passage, what is often the end result of creative categorization?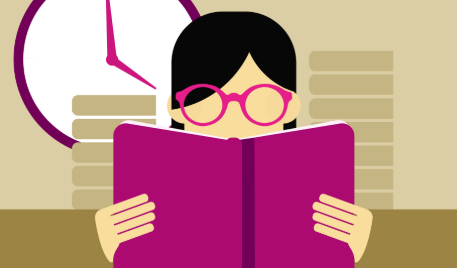 1 __________________________  
2 __________________________ 
3 ____________________     
4 ____________________      

5 _________________________
Comprehending  解答例
1. Marketers attempt to get people to buy their products.
2. Marketers change the category of their products in these cases.
3. Creative categorization is making a product more appealing by changing the category in which it is included.
4. Marketers often alter either the price of design of a product to change its category.
5. The end result of creative categorization is that the product often develops mass appeal.

▮ Listen
STEP 3 | Listening & Note Taking | Listen to a lecture about the same topic, and take notes.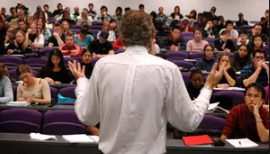 スクリプト
Imagine you're a marketing executive and you have some products to sell. There may even be a huge section of society which doesn't purchase your products. Well, there are a couple of ways to break into that market.You might try changing the price of your product. Did you know, for example, that watches were once regarded as expensive pieces of jewelry? Timepieces used to cost too much for most people. But most of you have watches, right? What happened? Well, one brilliant marketer started touting watches as fashion accessories. Sales of watches leaped dramatically. You can get watches for less than ten dollars nowadays, and they come in all kinds of styles. By changing the category into which watches fell, they began appealing to a greater number of people. Here's another. Think about cell phones. At first, their use was limited, and only rich people or businessmen used them. However, companies began marketing them to the masses. Now you've got kids and grandparents with cell phones these days. Does a six-year-old kid need a phone? Not at all. But marketers have made it so that phones are no longer outrageously expensive. Likewise, they aren't considered tools only for the rich or for businessmen anymore. They're fashion devices now, almost like accessories for many people.

Note-Taking メモ取り
______________________________________________________________________________________________________________________________________________________________________________________________________



● 質問 Question
The professor describes how two different products began to appeal to a greater number of people. Explain how they are related to creative categorization.



STEP 4 | Organizing  解答の組み立て | Ask yourself the following questions and organize your ideas.


1 What does the professor say about a problem marketing executives may have?
2 According to the professor, what used to be true about watches?
3 How have people's perceptions of watches changed today?
4 At first, who used to use cell phones?
5 What is true about cell phone usage today?

1   ___________________________________________
2   _________________________________________
3 _______________________________________________
4    _______________________________________
5 _______________________________________________

解答例
1. According to the professor, people often need an explanation when they do not understand something
2. The professor wanted to save some numbers on his cell phone but did not know how.
3. The professor's friend showed him how to save numbers on his phone step by step.
4. The show .talked about cell phones; however, ultimately, the professor still had no idea how to use his phone.
5. He knew the theory behind how cell phones work but could not put it into practice.
STEP 5 | Response 解答作成| Make your response using the above information.


The subject of the talk is ____________________________________
__________________________________________________________
The professor states that ____________________________________
____________________ The second example given is__________ ___
As described in the reading, ___________________________________
___________________________________________________________
____________________________________________________________

▮ Speak

STEP 6   | Speaking 解答| Now say your response out loud, and record your time. While you are speaking, do not look at the written response.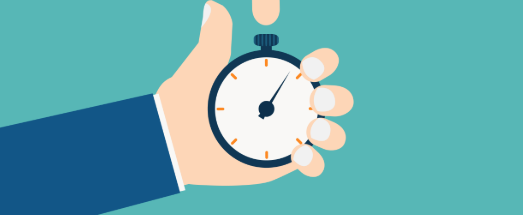 Response time 45 seconds Your speaking time seconds

STEP 7  | Compare 比較 | Listen to a sample response, and compare it with yours.

Sample Response 模範解答

The subject of the talk is how marketing executives can transform a product with low appeal to one that has mass appeal. The professor states that watches actually used to be very expensive and were considered jewelry. However, this changed when marketers began promoting them as fashion accessories, so now they're both cheap and prevalent. The second example given is that of cell phones. The professor declares that they were once expensive and used exclusively by rich people and businessmen. However, once companies began marketing them to the masses, now even young children and the elderly have them, often as fashion accessories. As described in the reading, these are both examples of creative categorization. The reading mentions that this is putting an existing product into a new category, often by changing its price or design, in order to make it attractive to more people.


STEP 8 自己採点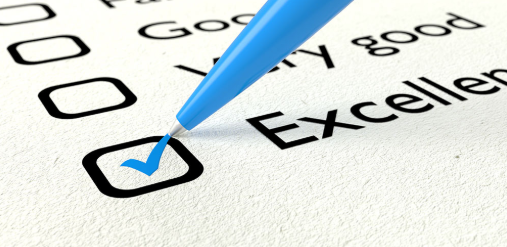 Delivery
1 How clearly did you speak your response?


Language Use
2 How well did you control language structures to convey your ideas?
3 How appropriately did you use vocabulary to convey your ideas?


Topic Development
4 How fully did you answer the question?
5 How coherently did you present your ideas?