2013年08月28日

TOEFL Integrated Essay Tip #3  – TYPING SKILLS
By: Rose Angelie Lapina
留学・ビジネス英語に強い オンライン英会話 マイチューター
---
▮ タイピングスキルを磨け!

TOEFL iBT ライティングは他のテストと違いパソコンでエッセイを書くことになります。 皆さんのタイピングスキルはいかがですか? 普段からパソコンを使っている方は問題ないとは思いますが、最近の若い方は、ケータイやスマホばかり使っていてパソコンのキーボードが苦手な人も多いと聞きます。
解答が頭に浮かんでもそれを正確に早くタイプできなければ高得点は望めません。
20分間で200語前後の文字を正確に打ち込まなければならないのですから、タイプスピードスキルは重要です。
できればブラインドタッチまで極めると良いでしょう。 自分のタイプしたエッセイをスクリーンで見ながら解答できるので安心して解答できます。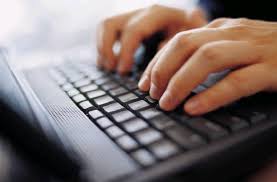 When preparing for TOEFL, there are many books that can help you on how to make a good response, however, there is almost none that discusses about Typing Skills. Little do test takers know, Typing is the one that can make or break your TOEFL score. No matter how good you are in making your answer and how perfect your essay response is, if you have bad typing skills, it may still lead you to getting a low score.
Why?
Because in TOEFL Integrated Essay, you are required to type your response on the computer. Typing is the only way to answer the task so it is very important that you have good typing skills. You need to have high accuracy and good speed. Accuracy means you need to spell every word perfectly, place every punctuation mark correctly, and arrange every the sentence grammatically right. On the other hand, speed means you need to type your response in time. You don't have to be a fast typist but it is important that you submit your complete response on time.
So how do you achieve acceptable accuracy and speed? First of all, you need to be comfortable in using a computer and be familiar with how it works. These days, it seems that desktop and laptop computers have been replaced by smartphones and tablets. Most of the people are typing on a keyboard screen instead of using actual computer keyboards. Also, there are some people that rely on few fingers when typing, which makes typing speed slow. So before taking the TOEFL test, you need to consider improving your typing skills first.

How to Improve your Typing Skills
 
1. Sit comfortably with good posture. It can make you feel relaxed and focused. You'll have higher energy level and will make your fingers rest correctly on the home keys.
2. Type with both hands and position your fingers correctly. Left hand fingers will have A, S, D, and F, while the right hand fingers will have for J, K, L, and ;.
3. Everytime you have to type something, try not to look at the keyboard. Keep your eyes on the monitor when typing and try to memorize the keys while thinking of what you have to type. Take short quick glances if needed.
4. Take free online typing tests and play typing games that will encourage speedy improvement of your skills. There are many free typing websites that can check your accuracy and speed, and have many typing drills on different types of levels.
5. Instead of always relying on tablets or smartphones, prefer using actual keyboard on desktop computers or laptops when browsing online, sending emails, typing documents, and connecting socially.
6. Be patient and practice, practice, practice.